EXPERTS IN THE ORGANIZATION OF PROMOTIONAL LOTTERIES
For 20 years we are supporting sales through promotional lotteries and competitions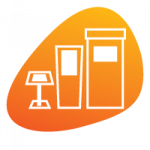 Over 4,500 lottery terminals for both shopping centers and 2,000 stores retail chains
Innovative & fun draw animations and quizzes
Remote management of displayed content or game via the application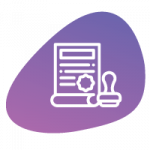 Great marketing tool – we remember message from a leaflet much more often, compared to the same sent by email
Lots of mechanisms possible depending on your marketing goal
Unique technology of printing guarantees maximum safety hidden prizes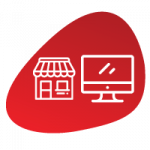 Experience in organizing complex omnichannel lotteries as well as ecommerce and marketplace lotteries
Consistent animation for customers regardless of the shopping channel
The best mechanisms for acquiring, enriching and activating databases
Lottery for the opening of the Manufaktura SC
Creation of a spectacular lottery with an eye-catching kiosk - a 3D gate.

Lottery for customers of the Flunch restaurants
The lottery terminal is an effective tool for creating events and attracting the attention of consumers. Distributing rewards in the form of additional products is a good way to encourage participation.

Promotional lottery in Effea SPA salons
By participating in the beauty-themed quiz, customers willingly left additional information to win prizes. Data collection during lotteries is a current trend.

Anniversary lottery in Castorama stores
Lottery organized in 75 stores as part of the brand's birthday. Each customer had the opportunity to win prizes in the lottery by scanning the receipt in the game kiosk. Customer participation at 55%.

Soccer lottery in Selgros stores
Through the interactive kiosk we distributed special discount coupons that could be used directly at the checkout on next visit. An effective solution to encourage further purchases and return to the store.

Lottery for customers of Renault showrooms
Distribution of mailing with a special coupon to the wheel-terminal - an effective tool to attract customers to showrooms and familiarize them with new models and current promotions.

LOTTERY TERMINALS AND INTERACTIVE KIOSKS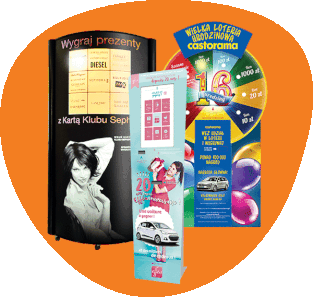 Gaming terminals and kiosks are used to create traffic, point-of-sale animation and data collection.
LUCKY VOUCHERS AND PRINTED COUPONS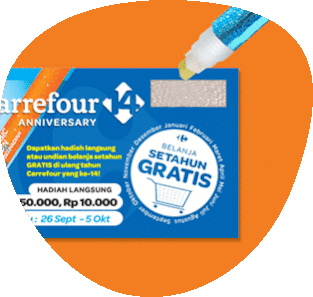 Lucky Voucher lottery coupon is a patented marketing tool that creates strong customer motivation to visit the store.
ONLINE & OMNICHANNEL LOTTERIES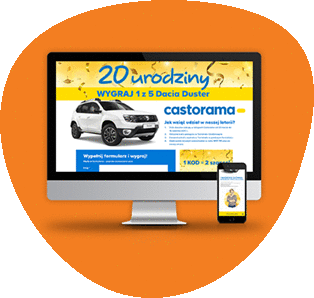 We can organize a lottery regardless of purchase channel: store, e-commerce or using a mobile application.
ul. Wycieczkowa 20, 91-518 Łódź Poland